I'm churning out reviews pretty efficiently these days right? 😀 So unlike my terrible record of doing 1 every few months. I work faster when people ask for them.
Like what Jeannie says, Yonsei published so many different textbook series/guidebooks that I've lost count. I want to every single one of them, like a mini library of my own. Best if they are sponsored. (okay I'm dreaming). 100 시간 한국어 is a rather old series (published at 2004) and I own the Chinese versions of the book. It's the first textbook series that I've owned, but not one that I used regularly. Compared to the later textbooks that I've owned or used, this series is lacking in some ways.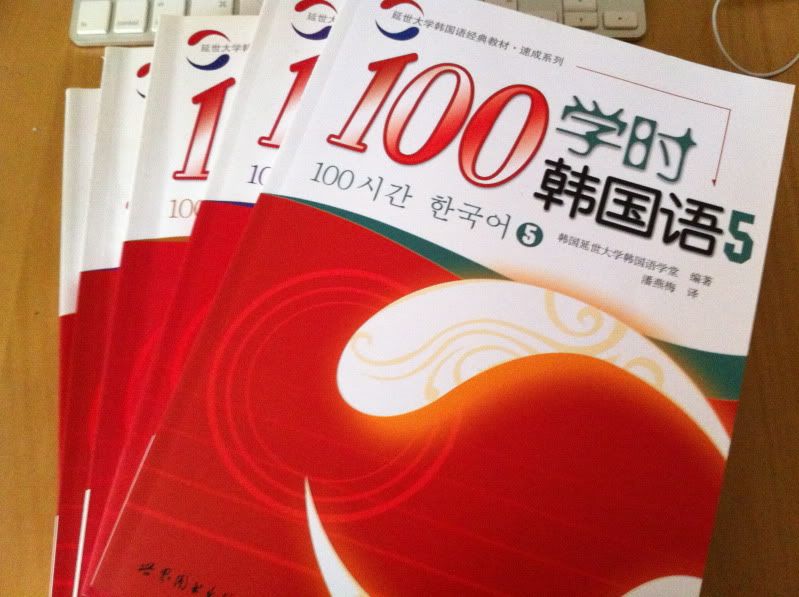 As usual, scroll to the bottom for a summary.
Appearance
I judge a book by its appearance and I would say the appearance affects my study progress (?). The paper quality is LOUSY. It's the kind of cheap material that tears easily and where I'd not advise you to use ink or markers on it. The book is mono color – and I have no idea why it's a rather.. weird shade of pink or purple. The pictures are black and white though. Yonsei has a weird liking for putting their grammar explanations right at the back of each chapter and instead start off with exercises on the grammatical construction instead. How do they expect us to do the questions without even learning about it first? O.o That's a minor gripe that I'm more willing to overlook in their newer textbook series. The book smells (slightly?) and I don't like the texture. I don't like the fonts and I don't like the misleading title. In fact, I never like books that claim that you can master a language within xx number of hours or days. I think I'm fussy.
The series is definitely on the more affordable side, so I can't complain ):
Content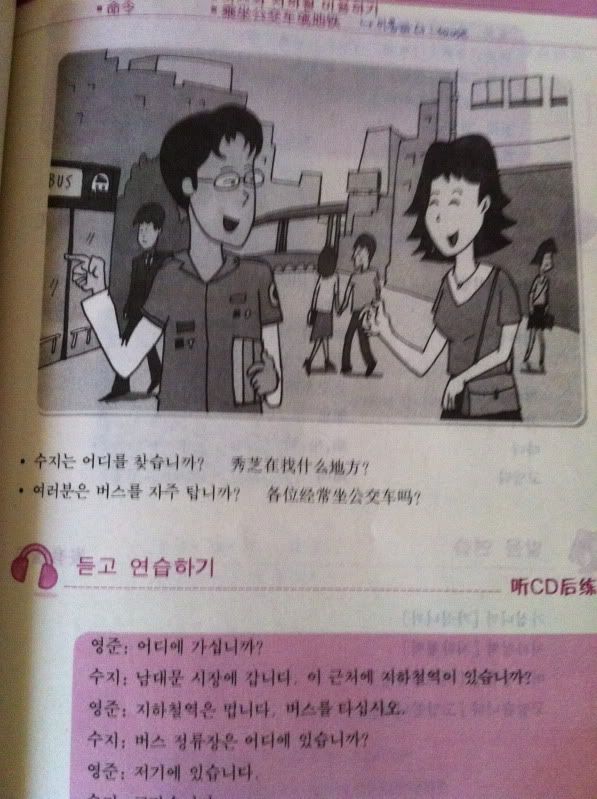 Pretty standard.
dialogue, vocabulary, pronunciation guide
grammar exercises
extra activities / more vocabulary
grammar explanations
culture notes / extra reading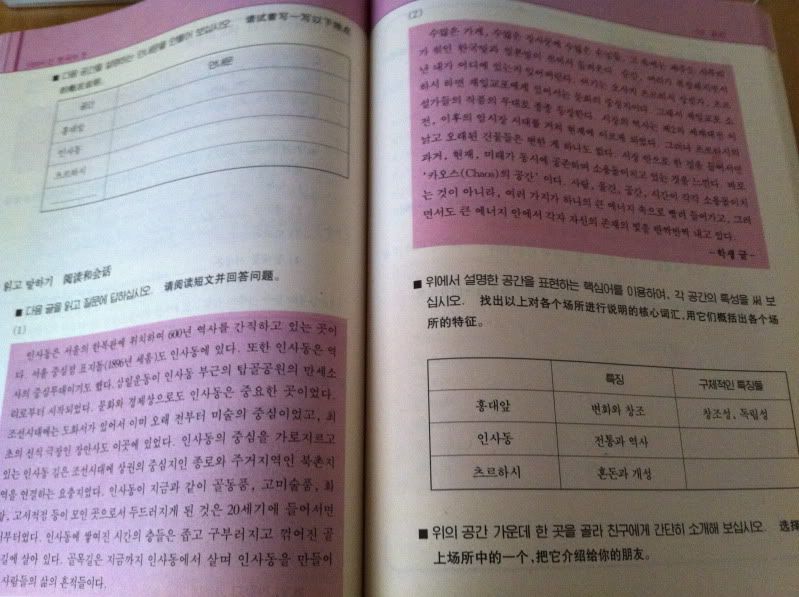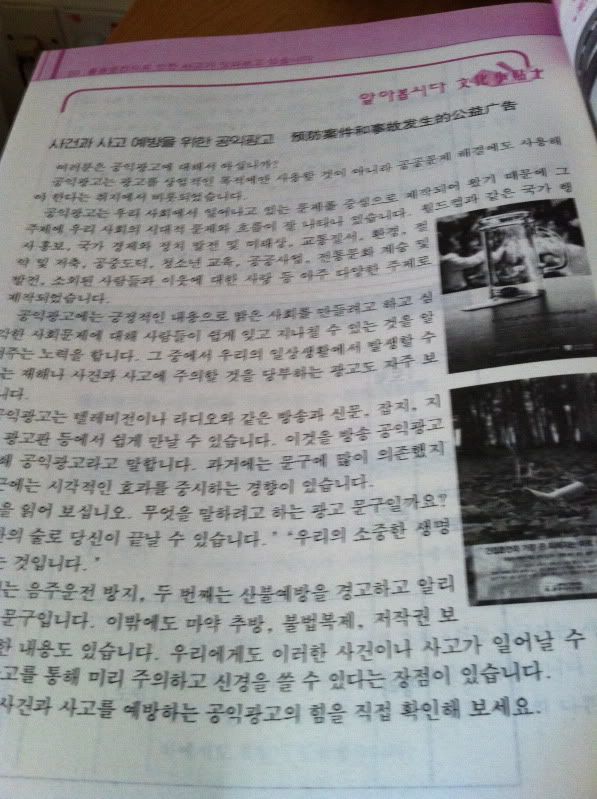 (photos chosen from random levels)
There's something about the whole structure that I'm not that happy with, but I just can't pinpoint it. Their exercises are more suited in a classroom than for self study purposes and sometimes it's a chore to run through them.
NOTE: It's been pretty long since I've used this series, so I'm typing from what I can remember.
It's a 5 level series and I find that the beginner books are suitable for those with no background and it progresses steadily enough. I'm still stuck at the 3rd book (this shows how long I have not touched it) even though I should be comfortable with the 5th book now. I'm flipping through the 5th book right now and it looks like it definitely cannot compare to the Level 6 of the newer yonsei textbook series.
May revise my opinions once I start working on it. I'll just skip the 3rd and 4th book as of now.
Good points
affordable, good series to start from
covers ground pretty effectively
To be improved
quality of the book
content structuring and formatting
a little boring to work through
Any books that you would like me to review? *provided I have access to them*