This is the 2nd textbook review that I've written today, but I don't think I'll post them up on the same day 😀
Personally, I prefer using Mandarin Chinese to study Korean when I was a beginner and of course right now I usually study Korean using Korean. This book has special memories for me as it was THE first book that I've used when I started self studying. I just finished Beginners 2 at SKS and frankly speaking, I was still very very much a beginner at that point. (The lessons are pretty slow >,<)
Korean is the first foreign language that I've learnt for more than a month and it's very different from English. I remember feeling very lost and unsure of how to approach the language and things are very very new to me. I wasn't sure how long that determination to self-study would last but I was eager to learn. This book is the one that sustained my interest over that 'unsure' period.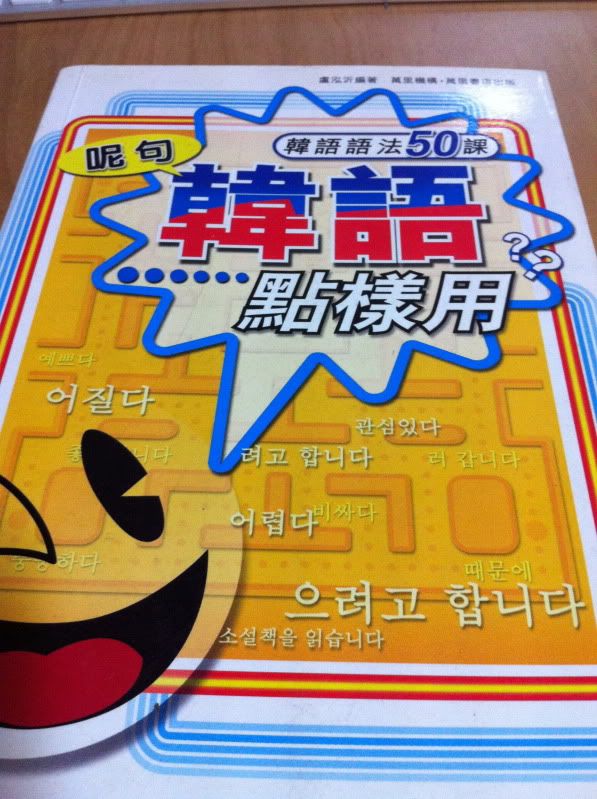 Okay, I think I've droned on for very long. It's time for the review!
Basically, this is a grammar book that covers the 50 common grammatical structures in Korean. Normal grammar books will always include some explanation, followed by a series of example sentences. This book offers much more in that they break down the example sentence for you so that you can see how exactly is it constructed.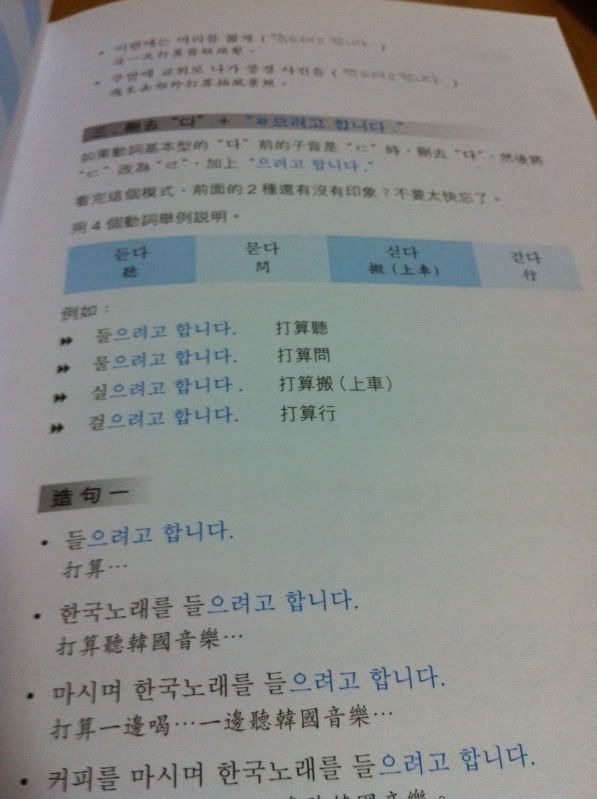 They have loads of practice that goes one step by one step, so you won't feel too overwhelmed.
Very much suited for the self-learner.
The layout is clean and the book is small enough to bring it around with you (: The book is from Hong Kong so they use traditional chinese characters instead!