Trying to juggle between both Korean and Japanese and wondering which one I should place more priority and effort in. So far I'm doing Japanese in the morning/afternoons and Korean in the evenings. But my productivity level differs according to the time of the day. D:
Accomplishment of the day: Complete the 1st audio blog lesson in Japanesepod101.com!!
Granted, it's not a very difficult passage / audio blog lesson but I'm still very very happy! 😀 😀 嬉しい!! I understand around 90% of it on the 1st listen and after reading through the transcription, I understand around 99% of it. (lol I think there is a new grammar point there I haven't come across!)
It's much easier to pinpoint the time I started learning Korean and the duration. There weren't any major gaps in between and it's very clear when I first started self-studying the language. The same cannot be said for Japanese and I wonder how I should define my learning journey. mmm.
To make it more accurate, I should say I learnt some very basic concepts and grammar points in school and so far, I have been self-studying Japanese for a month plus! ^^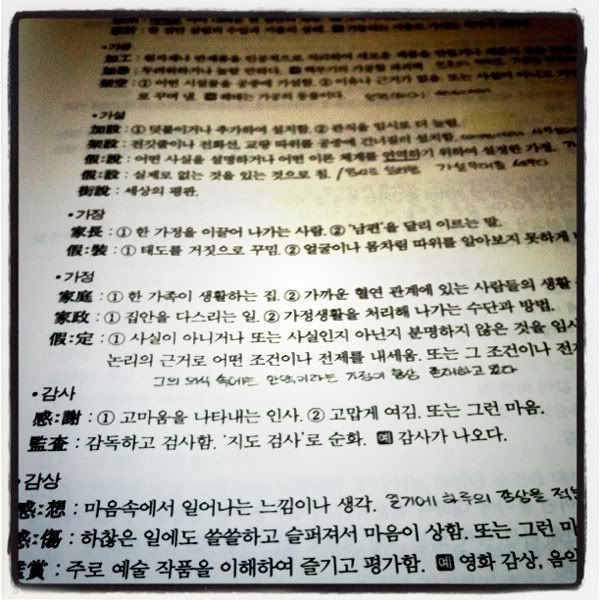 This is what I was doing for Korean yesterday! 😀 hahaha it's so easy when I know the hanja! 😀 😀