Foreign language learning has been made easier with the advent of social media. In the past, language learners used to fret about the lack of pen-pals, or people to practice their new language skills with. When I first started learning Korean 3.5 years ago, I did not have a single Korean friend. It felt weird to add random people on Facebook or to use those 'pen-pal' sites that usually attract a sizable group of people interested in more than language exchange.
That is when I turned to social media. The language-learning aspect of Twitter has since gained much recognition due to it's 'bite-sized input, bit-sized output' design. Twitter is not only the social media tool suitable for language learning, although it's certainly the most popular and well known one. Different countries and cultures tend to congregate in different social media sites and here, I'll cover a few other social media tools popular among Koreans, making them the most suitable for Korean learners.

Twitter is popular among Koreans and there's a sizable and growing list of celebrities who are using the microblogging application. The presence of celebrities is a huge magnet for us Korean learners, as the majority of us enjoy Korean entertainment and probably even started learning Korean because of a certain drama/actor/singer. Their tweets provide a form of motivation for us to practice our reading skills and to tweet back messages of encouragement and love. I have many friends who commented that it's less stressful to practice Korean on twitter compared to other mediums and they get a sense of satisfaction when the other party understands their tweets and replies them in Korean. It is also much less awkward to follow a random stranger and to tweet to that person, compared to adding the person on Facebook. Facebook is a more personal and private space, where most of us will prefer to add friends that we personally know.
Me2Day is the Korean version of Twitter and majority of its users are Koreans, although the number of foreigners have increased due to the presence of Korean celebrities using the application. It's a comfortable way of meeting new friends, exchanging messages and learning about the Korean culture etc., and yet allows relative anonymity and privacy. Compared to Twitter, it feels like the users are of a younger age range and they primarily use the application to keep in contact with their friends. The language used is distinctly more casual and it's a great place to pick up the latest lingo and slang words.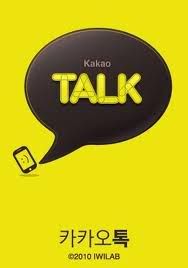 Kaokaotalk is the buzz these days and as pointed out by Niels, the application is enjoying a rapid increase in popularity and users. Compared to the two applications above, it's more private and is more akin to texting instead of a social media site. I usually use it to keep in contact with the closer online friends that I've known throughout the years. Although the ID is tied to your handphone number, the application also allows the use of an ID when searching for friends, and thus providing some form of privacy.

Korea has several large portal sites, with others being Daum and Nate. Other blogging sites include tistory. I have been blogging on Naver since Feb 2009 and it has been a great experience. Blogging in Korean is much more interesting and a better form of written practice compared to Korean homework or exercises in textbooks. It allows you to express yourself freely and blogging allows interaction that doing homework does not. I have met many kind friends who leave replies to my posts and often, they offer suggestions on how I can make my writing better and point out some of my mistakes and awkward expressions. This is the kind of interaction that you seldom get even in a classroom setting.
It's often difficult to sustain the passion and interest for learning a foreign language. Through the use of social media, language learners can benefit from language practice, cultural interaction and more. All of the above are available as phone applications, allowing for language learning on-the-go.
Although I may not ever have a chance to meet them, I'm grateful to all my online Korean friends, who have given me lots of motivation and encouragement in my Korean learning journey.
Find me here: