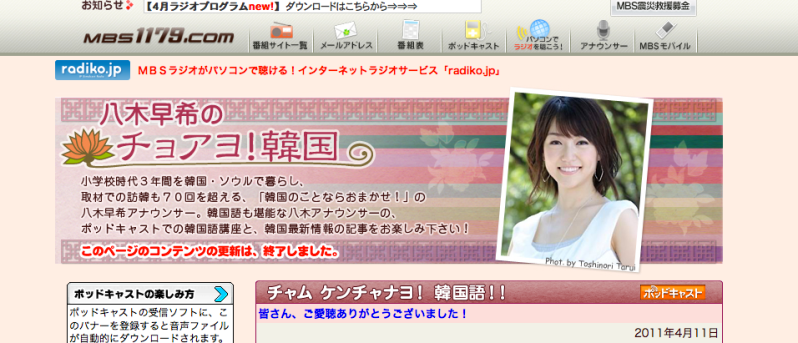 Discovered this radio programme some time back! It's a Japanese programme that teaches Korean! 😀 There's a feed that you can subscribe to and download the mp3 files or you can listen online. The best part is that a pdf file is included! Not a script of the whole programme, but the general outline of the lesson.
I just let it play while I'm doing my work and it has been helping me to get used to Japanese and also pick up some new vocabulary. It's fun to listen to the Korean too 😀 (The host is pretty good!)
For those who are interested to use Japanese to learn Korean, give this a try! Alternatively, if you are learning Japanese through Korean, you can try listening to this too.