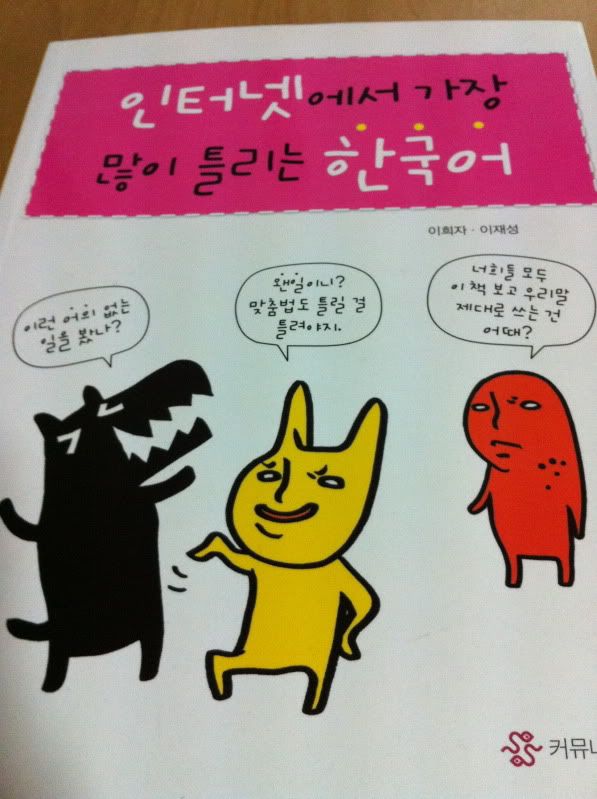 Currently reading this book titled 인터넷에서 가장 많이 틀리는 한국어. It talks about the common mistakes that even Koreans make – in writing/speaking etc. It's a great book for us Korean learners and it's interesting to compare the kinds of mistakes we make. Sometimes, there are some mistakes that I'll never make, but they may still be confusing to native speakers. I attribute that to the different ways we learn Korean. We are more sensitive to the grammar and the importance of rules etc.
One of the most common mistakes we make is 몇 일. It should be 며칠 instead. For Korean, the writing system and the pronunciation is highly interdependent. We have to pronounce the way it is written (according to the rules). If we write it as 몇 일, it will be pronounced as [면닐] which is obviously WRONG.
The book gives an excellent explanation on some of the sound changes in Korean. Examples below adapted from the book.
Why is the first one pronounced as [오시] while the 2nd one is pronounced as [오단] even though they are both followed by ㅇ? It has become intuitive to me, but after reading the book, I finally know the concrete explanation. It has nothing to do with the spacing, but rather that 이 in the first case is a particle, while 안 is a meaningful character (inside). This is why only the 2nd ㅅ will undergo sound changes while the first ㅅ is brought over as it is.
(As you can see, I've conveniently combined the book review together with my post! This is called being lazy) But this is my 3rd post of the day! So ironic. >,<
My current ♥